---
See John in London - November 2009 - with the Funk Brothers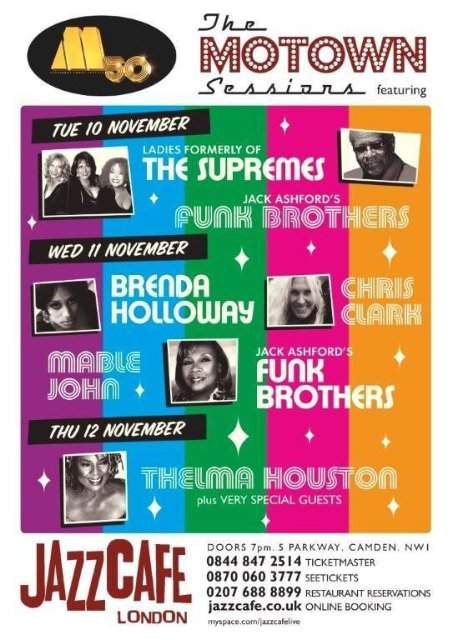 ---
John with Tito Jackson - Funk Brothers Spain Tour 2009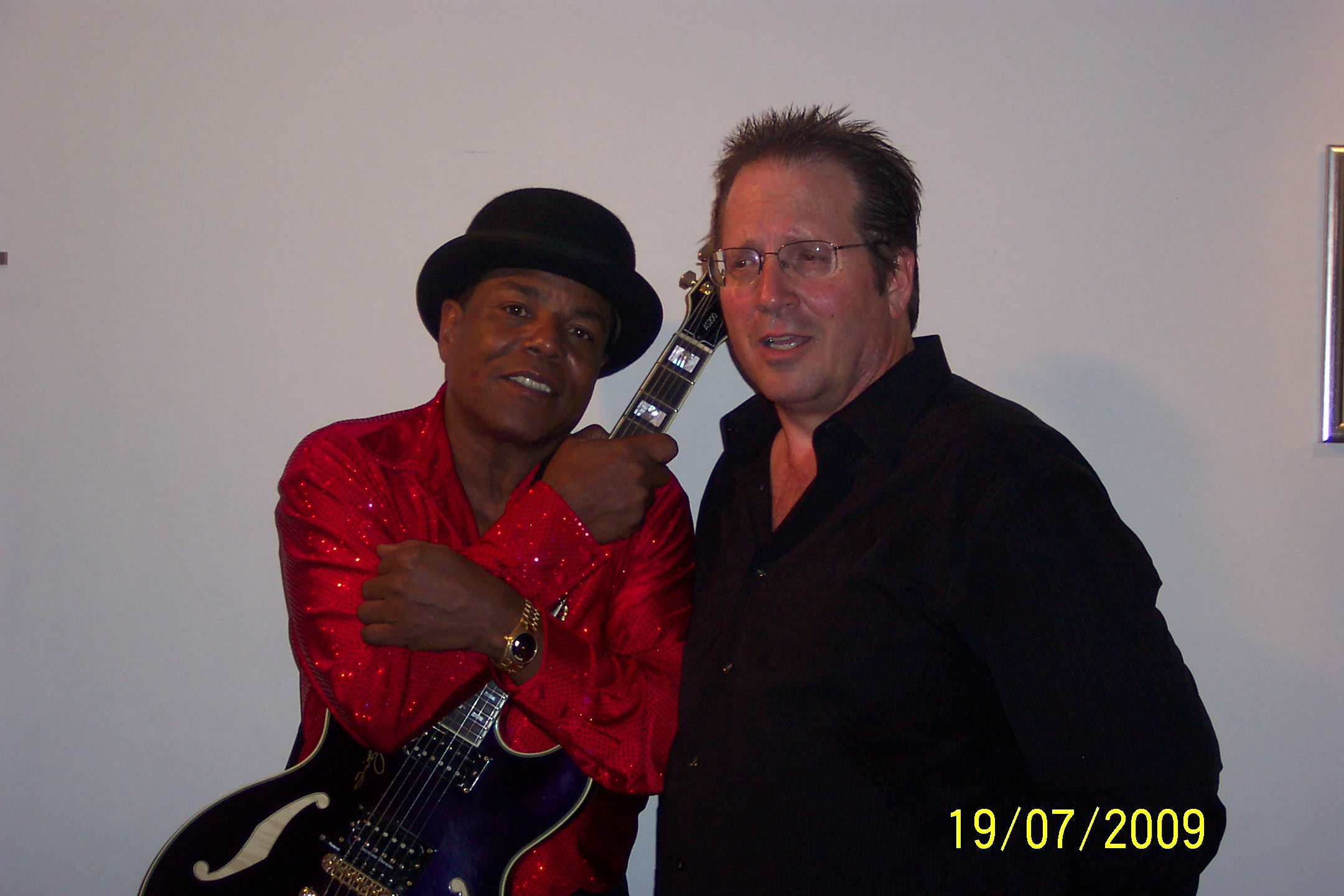 ---
Jack Ashford's Funk Brothers Band with John Shipley on Keyboards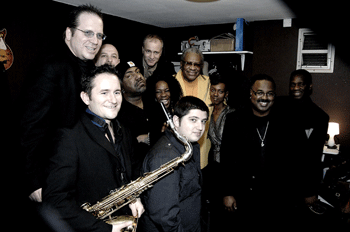 ---
John Shipley with George Clinton & guitarist Angelo Earl from London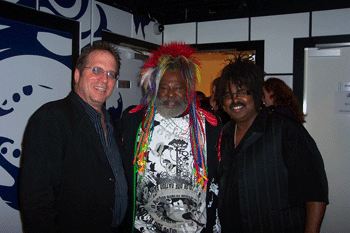 ---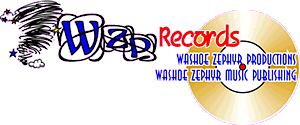 John Shipley has released his newest CD "SHIPPED" on WZP Records
and it is already making an impact on smooth jazz radio stations.
---
Featuring some of the music industry's most talented musicians, Shipley hired Motown producer Greg Wright to get an edgy, urban undertone to smooth jazz compositions.
---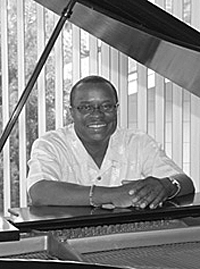 Greg Wright
---
"John's songs are ideal for urban arrangements," said Greg Wright, former Motown producer of such acts as Natalie Cole, Diana Ross and Marvin Gaye.
"We wanted to get the songs in a groove where the listener would feel the sensual rhythms of Dancing Waters or the updated cover of Hiroshima's big hit Another Place."
---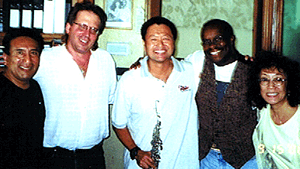 (From Left - The Wrap Party for Shipped)
Alex Acuna, John Shipley, Dan Kuramoto,
Greg Wright & June Kuramoto
---
From the crowded, smoke-filled jazz clubs of LA and NY City to the jazz fusion sounds of Hiroshima, Shipley has put his unique stamp on the jazz scene for decades. Now the road takes a new turn, and Shipley proves that he is up to the challenge.
---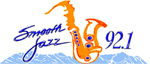 "If You're Not Callin' … You're Askin is a great smooth jazz cut. It fits really well in our rotation," said Jay Davis, program director of Smooth Jazz 92.1. "Dancing Waters takes me back to John's days with Hiroshima as the keyboard and koto shape the melody."
---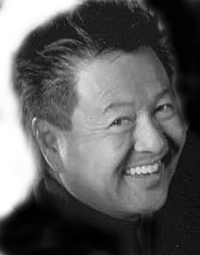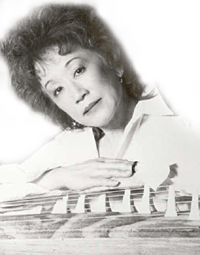 Dan Kuramoto June Kuramoto......
---
Playing with the legendary jazz band Hiroshima in their early years had a dramatic impact on Shipley's music, style and arrangements.
"John Shipley was part of Hiroshima in our most formative stages, and his role in the band extended far beyond his amazing talent as a keyboardist and arranger. The power of his love and gift of music is simply, true," said Dan Kuramoto, founder of Hiroshima. "His journey with us, and extending beyond on his own path, always brings us full circle. He is family and spirit and inspiration."
---

"As you listen, you will experience the magic that happens musically between moments in the studio as composition and performance blend into melody," said Doug Collins, executive producer and concert promoter.
---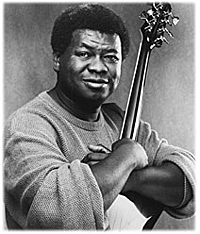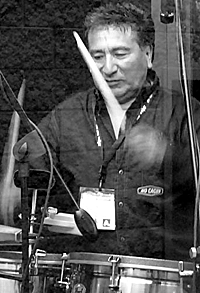 Abraham Laboriel Alex Acuna.....
---
"When you combine stellar musicians like Hiroshima's June (koto) and Dan Kuramoto (flute and sax), Weather Report's Alex Acuna (percussion), Manhattan Transfer's Larry Klimas (sax) and jazz bassist Abe Laboriel with a jazz pianist like John Shipley, a new sound emerges … an urban feel with jazz undertones … urgent and percussive yet in harmony with its new direction, the sound is etched in the lyrics of Street Level Life."
---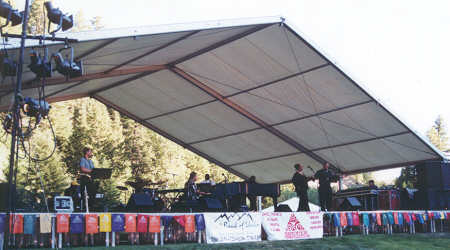 Shipley and his band of Jazz All Stars debuted a number of the songs from SHIPPED at a concert in Sun Valley, Idaho at the Hemingway Cabin Concert Grounds for over 2000 people. The concert raised over $100,000 for breast cancer research and honored Laura Evans, founder of Expedition Inspiration, who climbed Mt. Aconcagua with a group of breast cancer survivors.
---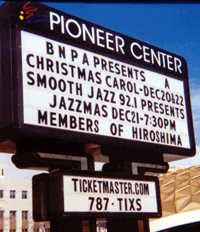 ---
Shipley also teamed up with June and Dan Kuramoto of Hiroshima (Epic, Wyndham Hill) along with Saxophonist Michael Lington (Samson Records) and vocalist Randy Hall of the Miles Davis Band for Jazzmas, a holiday jazz concert. Proceeds benefited the Lear Theater and the Theater Coalition.
---
Nestor Torres
---
Shipley opened for Grammy Award Winner Nestor Torres for a latin jazz concert to kickoff Cinco de Mayo in Nevada.
---
Jazz music reviewer Michael Martinez had these words about the concert:
---
"Pianist John Shipley and his crew set the table for Torres during the opening set. Shipley led his quintet through a pair of Samba-flavored compositions, such as "Nothing's Missing," which gained its energy from drummer Tony Moore's propulsive intro. He closed his set with "If You're Not Callin', You're Askin'," a passionately performed slice of smooth jazz funk that revved up the audience."
---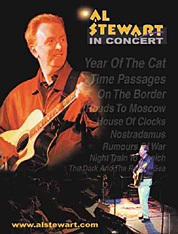 John opened for Al Stewart at the Carson Valley Community Concert Series. With sax star Michael Lington, John joined Al Stewart onstage for an awesome rendition of Year of the Cat.
---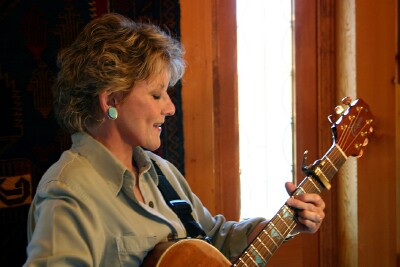 John has done several Nevada and California appearances with country music star
Lacy J. Dalton including the 2007 Marathon de Mayo in Reno, NV.
---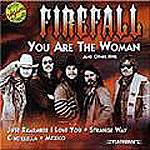 John opened for Firefall in Gardnerville, NV. and jammed with Firefall for a great smooth jazz arrangement of the Doors' Riders On The Storm.
---

SHIPPED by John Shipley is available in Sam Goody's and other record stores throughout the West Coast and from Amazon.com. CDs can also be purchased directly from Shipley's website where you can hear selections from Shipley's CDs: www.shipleymusic.com