ACCLAIM
---
Biography

Press Photographs

Acclaim

MP3 Radio Edits
---
SMOOTH JAZZ RADIO
"If You're Not Callin' … You're Askin is a great smooth jazz cut. It fits really well in our rotation," said Jay Davis, program director of Smooth Jazz 92.1. "Dancing Waters takes me back to John's days with Hiroshima as the keyboard and koto shape the melody."
---
DAN KURAMOTO (HIROSHIMA)
"John Shipley was part of Hiroshima in our most formative stages, and his role in the band extended far beyond his amazing talent as a keyboardist and arranger. The power of his love and gift of music is simply, true," said Dan Kuramoto, founder of Hiroshima. "His journey with us, and extending beyond on his own path, always brings us full circle. He is family and spirit and inspiration."
---
DOUG COLLINS, CONCERT PROMOTER
"As you listen, you will experience the magic that happens musically between moments in the studio as composition and performance blend into melody," said Doug Collins, executive producer and concert promoter. "When you combine stellar musicians like Hiroshima's June (koto) and Dan Kuramoto (flute and sax), Weather Report's Alex Acuna (percussion), Manhattan Transfer's Larry Klimas (sax) and jazz bassist Abe Laboriel with a jazz pianist like John Shipley, a new sound emerges … an urban feel with jazz undertones … urgent and percussive yet in harmony with its new direction, the sound is etched in the lyrics of Street Level Life."
---
RENO GAZETTE JOURNAL - CONCERT REVIEW
"Pianist John Shipley and his crew set the table for Torres during the opening set. Shipley led his quintet through a pair of Samba-flavored compositions, such as "Nothing's Missing," which gained its energy from drummer Tony Moore's propulsive intro. He closed his set with "If You're Not Callin', You're Askin'," a passionately performed slice of smooth jazz funk that revved up the audience." Reviewer Michael Martinez for the Reno Gazette Journal.
---
REVIEW OF SHIPPED BY DAINA DARZIN
Shipped
WZP Records
Ex-Hiroshima keyboard wizard John Shipley has taken the jazz fusion aspirations of his old outfit into a whole different arena, to good effect. Shipley's strength lies in his ability to mix genres and mood: classic jazz riffs cross-pollinate easily with thickly syncopated rap vocals as well as luxurious excursions into smoky R&B and the retro grandeur of a big band, orchestral feel. Soaring, emotional, lushly extravagant and dramatic, Shipley's songs have real power and originality, gelling his influences into a charming new whole that's moody, intense and ambient simultaneously.
Shipped is a disc that's probably best listened to late at night -- though its impressive instrumental loop-de-loops might make for a spectacular live show as well. What space-warps Shipley into a broader musical universe is his easy transition to an urban-laced sound which relies on vocals as its central focus. (Credit Motown producer Greg Wright, who brings the classic R&B cachet of former colleagues Natalie Cole, Diana Ross and Marvin Gaye to the mix.)
The disc's high point is no doubt "It's A Street Level Life," featuring Indeya Jones' impassioned, subterranean-club-hopping-rap-crossover-diva vocals. However, Shipley makes the all-instrumental tracks cross over as well by the sheer emotional force of his aggressive, emphatic keyboard style. That's especially evident on Shipley's re-working of the Hiroshima classic, "Another Place."
A fluid and evocative musician, Shipley guides his ensemble with the assured, well-oiled approach of the veteran he is, working his outfit's expanded sonic vocabulary with aplomb.
Other highlights of this sure-to-be-a-smooth-jazz-station-fave excursion include the percolating keyboard work of "Mr. Yesterday." Dan and June Kuramoto from Hiroshima, Larry Klimas from Manhattan Transfer, Randy Hall from the Miles Davis Band, and Alex Acuna from Weather Report contribute properly jaw-dropping chops as guest musicians on this recommended disc.
Daina Darzin
Daina Darzin is a frequent contributor and reviewer for The Hollywood Reporter, MTV Online, and Rolling Stone Magazine and All About Jazz.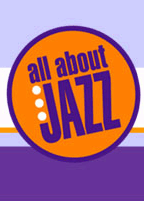 ---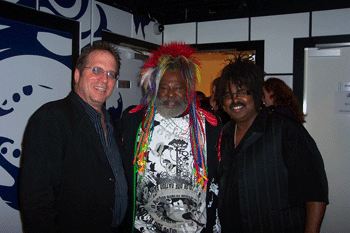 John Shipley, George Clinton & Angelo Earle after their London concert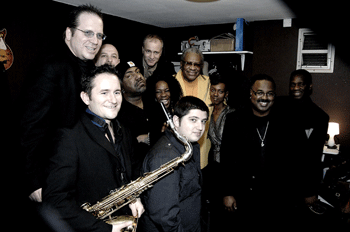 John Shipley with Jack Ashford and the Funk Brothers Band - Amsterdam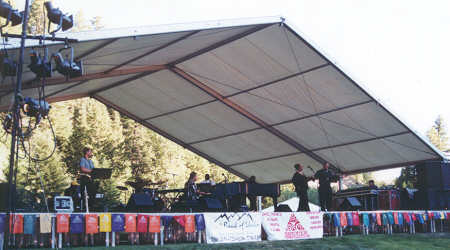 The John Shipley Band in concert, Hemingway Cabin, Sun Valley, ID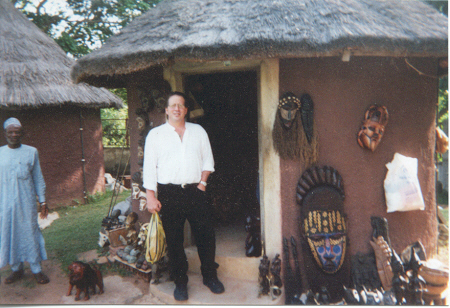 John Shipley on tour in Abuja, Nigeria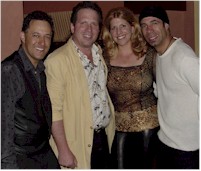 Julius Melendez (Santana), Elaine Lucia & Oscar Cartaya (Spyro Gyra)
Award winning actor Pepe Serna gets Shipped from John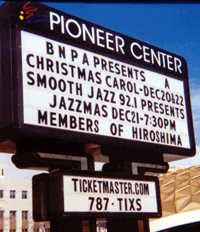 Jazzmas was performed after the cancellation of the Tahoe Jazz Festival due to the events of 9/11.